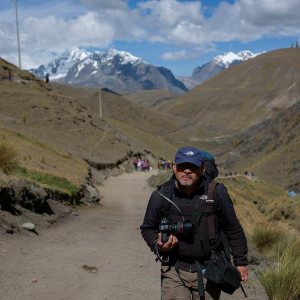 Rodrigo Cruz
Fotógrafo
Rodrigo Cruz nace en la Ciudad de México en 1974. Estudió la Licenciatura en Artes Visuales en la Universidad Nacional Autónoma de México.
Ha colaborado para organizaciones no gubernamentales extranjeras como: Marie Stopes International, WaterAid, Internet Society, Cherie Blair Foundation for Women, UNHCR y en México ha tenido una estrecha colaboración con Mission Mexico, Tlachinollan y Atzin.
Ha sido colaborador de los periódicos The New York Times, Le Monde, The Wall Street Journal y The Washington Post además ha publicado en las revistas National Geographic en Español, National Geographic Traveler, GEO, Maclean's, VICE y Mexico Desconocido, así como en y en los sitios de noticias MSNBC, CNN y ESPN.